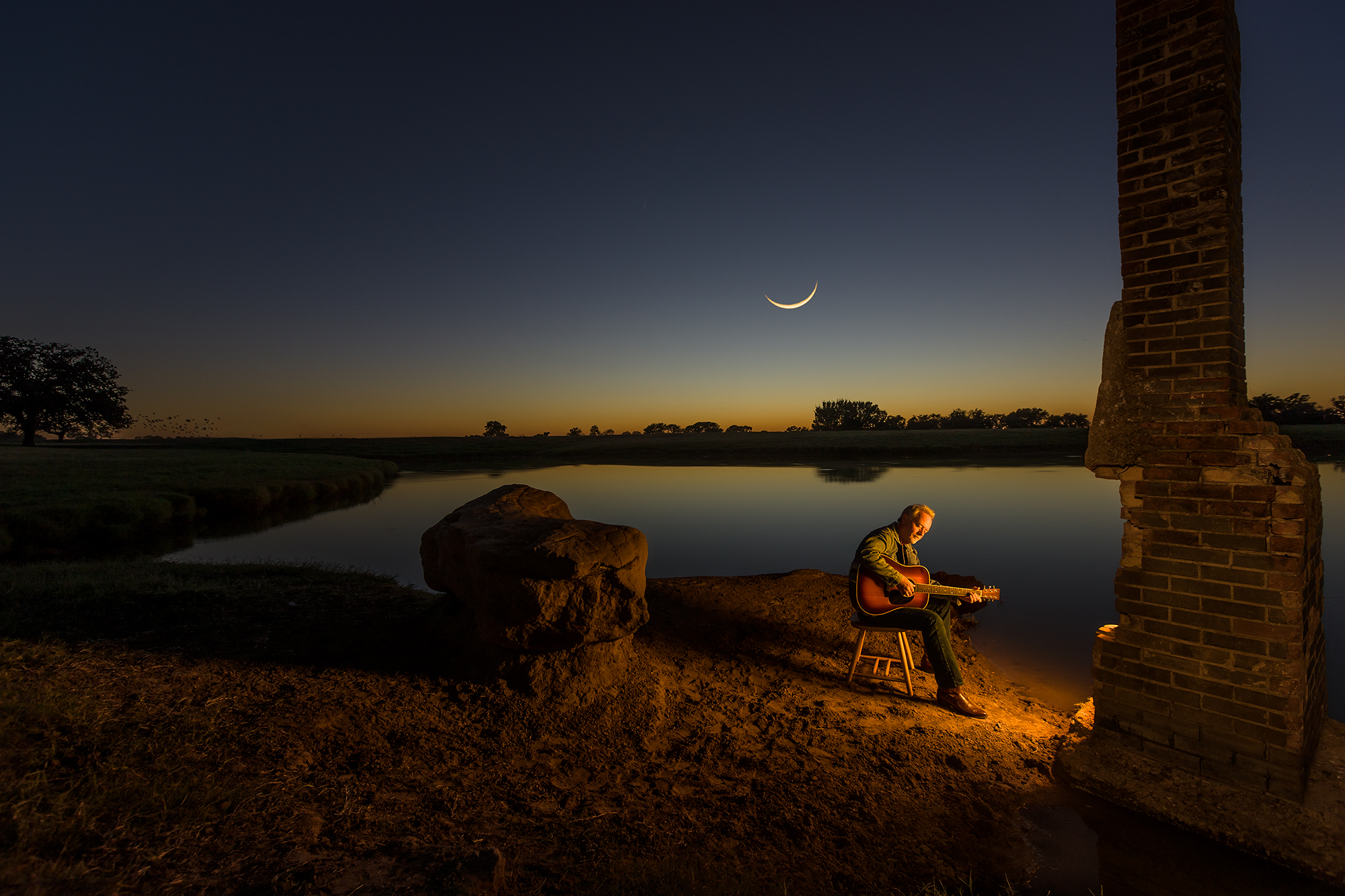 At an early age Danny's father introduced him to the music of Hank Williams and Marty Robbins. Then one Christmas an acoustic guitar appeared.  A couple of years later baseball gave way to his first electric guitar and a hot little garage band was formed. Music started making sense as he moved through the teenage years.
After high school he got his first paying solo gig playing songs of the day in a local restaurant-bar. But Danny Everitt began his professional musical journey in the Austin, Texas nightclub scene in the 1970′s. After graduation he moved to Nashville and began traveling the U.S. as a solo performer for Buddy Lee Attractions.
While back in Texas, Danny discovered a growing live music scene in Houston that captured his imagination. So he returned to his home state and started building a reputation as a songwriter and performer with his band in the Montrose district deep in the heart of the city.
He was a New Folk Winner at the prestigious Kerrville Folk Festival and later a finalist in the American Song Festival. After five years in Houston and a lot of roadwork he released his first solo LP, Fire Down Inside. The Dallas Songwriters Association recognized Danny as a songwriting finalist.
He and his college rock band mates recorded a CD called Dad Was Right in 1999. He released another solo album, Cold Wind Cold Rain in 2007, which became a favorite with Americana radio.
The Academy of Texas Music nominated Everitt Singer/Songwriter of the Year in 2007, 2008 and again in 2009. He is featured in both Boys From Houston books documenting the Houston music scene of the 70's and 80's. Another solo project called Acoustic Souvenir caught the attention of the Academy and in 2014 he was awarded the distinction of Singer/Songwriter of the Year at the Texas Music Awards. In 2016 Danny was inducted into the Houston Folk Music Archives in the Fondren Library at the Woodson Research Center on the campus of Rice University. His latest album, Dream Big, was released in 2017.
Whether he's performing his own material, or you're hearing it recorded by other artists, you can tell immediately that Danny does more than pen great songs. His are spirited, thoughtful and warm expressions of a true Texas troubadour.